"Achieving net zero carbon emissions is possible"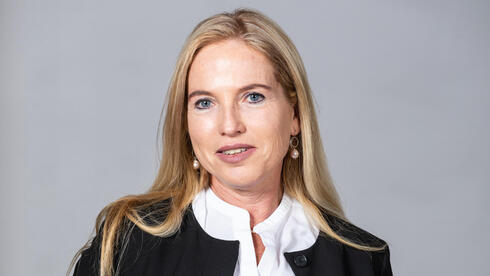 Climatech continues to be a hot topic as natural disasters and other climate-impacting events continue to raise alarm bells. Capital Nature is one of Israel's leading Climatech investment funds, and was recently included in an international list of outstanding Climatech venture capital firms by CTVC Ltd. "We are gaining international attention and recognition, which is amazing. We cultivate some of the leading cleantech technologies in Israel," Orit Marom-Albeck told CTech in an interview.
She is co-president and partner of the law firm Shibolet & Co, and is also one of the co-founders of Capital Nature. The company recently celebrated its tenth anniversary. At the time of its creation, things were very different. Capital Nature was then based in the southern Kibbutz of Yotvata – popular with Israelis for its dairy factories and nearby air base. Cleantech was an almost unknown sector and interest has faded.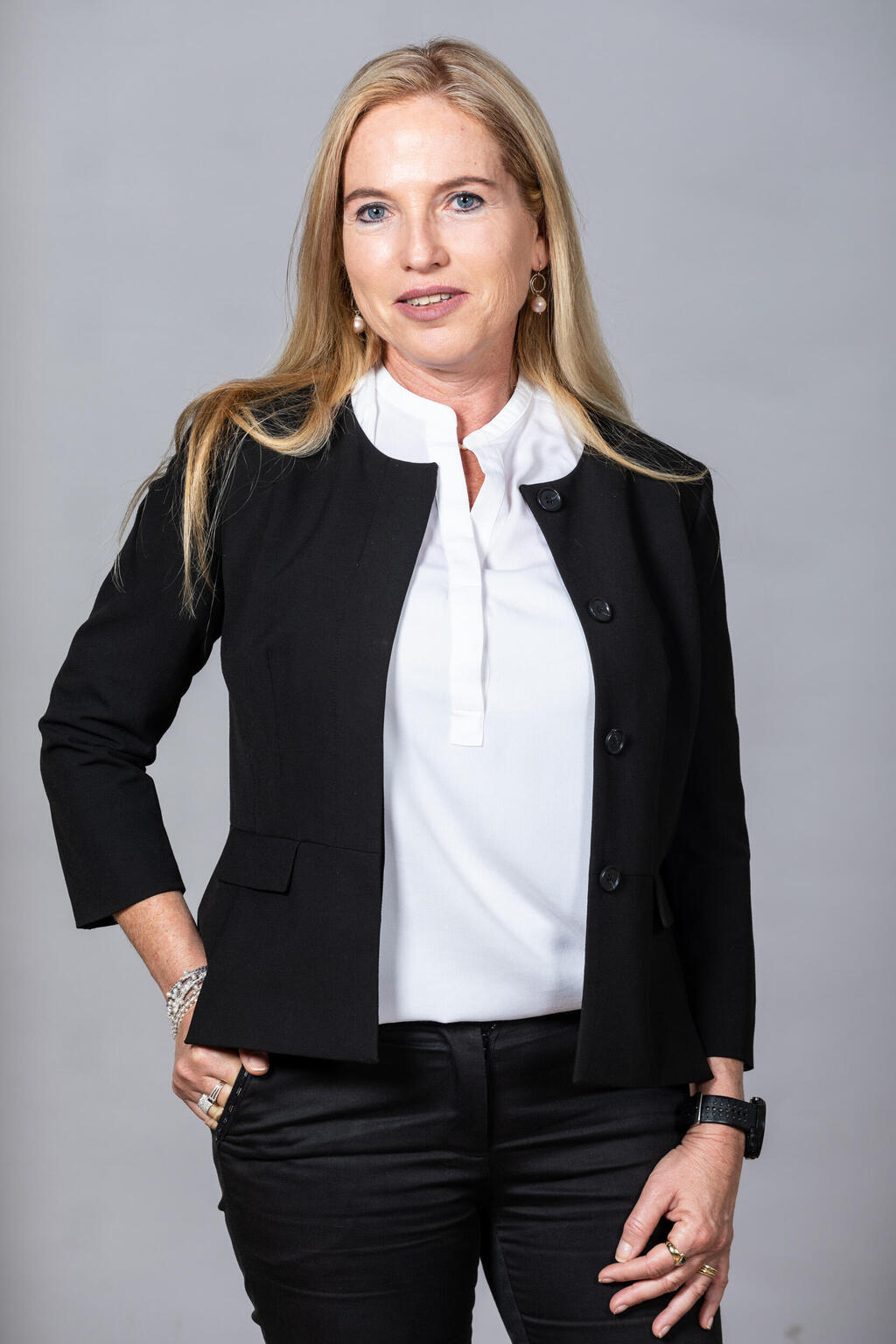 In 2011, the Israeli government released a proposal asking companies to create an investment entity for renewable energy startups in the Negev and western Arava regions. The call aimed to create incentives to invest in the renewable energy sector, which was relatively unrecognized at the time, and to generate income for outlying peripheral cities. Marom-Albeck teamed up with Shai Schiller (currently a partner at JVP) and Richard "Richie" Roberts, of Shibolet, to create a group that would answer this dilemma. Thus, Capital Nature was born. Its first strategic partners were defense giants Elbit Systems and Rafael Advanced Defense Systems, while its financial partners include Direct Insurance and Ratio Technologies. Later, Eilat Municipality and Eilat-Eilot Renewable Energy, as well as Ben-Gurion University of the Negev, joined the group, which won the government tender.
Clean technologies aim to promote air quality, whether through renewable energy or other technologies aimed at reducing greenhouse gases. "In 2012, renewable energy was not the sexy industry it is today. Bringing together shareholders from different worlds is a challenge, and we decided to specialize in something new: clean technologies," she said, "for a cleaner future." As part of the tender, for every dollar (or shekel) the group invested in cleantech startups, the government also contributed one. (Through the agreement, the government and Capital Nature split the funds between investing in startups and managing fund operations.) After five years, the tender concession ended, but the group did not use all of its funds and managed to continue its operations, after adding angel investor Jack Gelman (a former partner of Andersen), the Consensus Business Group and the Ardom Group, an agricultural cooperative association which manages the business side of the kibbutzim in southern Israel.
To date, the company has invested in 17 companies, of which 12 are currently active. Five of them are public: Electreon Wireless, which has designed a wireless electrification system that enables electric transport, reducing the need for large car batteries. Augwind Energy Tech, which is working to revolutionize energy storage by storing compressed air underground. Augwind uses compressed air to drive water turbines and generate electricity. Chakratec is another company creating an easier solution for charging electric vehicles, relying on a kinetic energy storage system that provides unlimited high-power charging. Trucknet offers a cloud-based transport platform that optimizes smart freight. The company supports long-haul freight trucks, which saves energy by coordinating deliveries and reducing gas consumption. And Blade Ranger, which created robotic drones that quickly clean and inspect solar panels without water. Drones can be used to clean installations on rooftops and in solar installations, and work well at night, working to detect malfunctions.
"We support all businesses and work side by side with them," she repeated. Other companies are private or start-up and include Enervibe Ltd., ViaCool, RoadSense, Silib Ltd., Viridix, Make My Day and Algalife. The latter creates eco-positive solutions by converting algae into biofibers and ecological dyes that reduce greenhouse gas emissions, which is another objective of Capital Nature.
While interest in climatech has been building over the past decade, it has boomed over the past three to four years. Many believe this is directly linked to the renewed interest in climate change as natural disasters increase at an alarming rate. "Ten years ago no one really thought this area was so important, but now the world realizes that the need to address the climate crisis – and find solutions – is enormous. We are in a totally different place. The reasons for this, she speculated, are due to several factors, including the decrease in energy sources that pollute the environment such as oil fields Reducing carbon emissions has been marked as a goal environment for several governments, and many realize that action needs to be taken, but so far few countries have set realistic targets to achieve net zero carbon emissions. Ukraine has also sparked new debate due to Russia's threat to shut off its energy sources to Germany and other European countries, leading countries to seek alternative sources of energy. 'renewable energy. "Countries want to achieve energy independence, especially in global conflicts," she added.
The fund has three offices, located in the southern Negev, Tel Aviv and London. Capital Nature wants to operate not only as an investment platform in Israel, but also for international entities and companies that want to access Israeli clean technologies. Capital Nature's ten-member board has an even number of women and men, and includes experts like CEO Ofir Gomeh; Merav Kaye, Head of Technology Investments at Consensus Business Group; Moran Zemel, Head of Corporate Legal at Elbit Systems; Idit Garfunkel, chief financial officer at Ardom Holdings, and Dan Weintraub, co-chairman of Venture Capital ProSeed. And even more impressive is the fact that Marom-Albeck is one of the few female presidents, who are also co-founders of VC in Israel.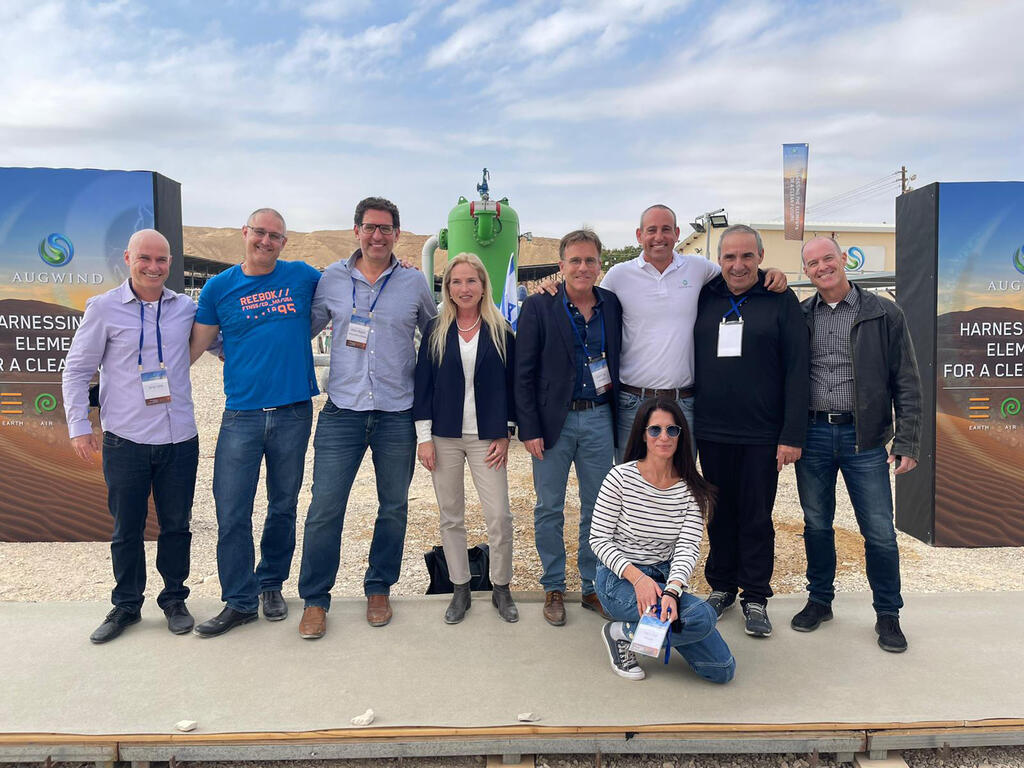 Marom-Albeck thinks the future is particularly bright for clean technologies, as interest in climate protection increases. And there is something to be said for excellence in female leadership, especially when it comes to doing good. "The dramatic increase in weather over the past two years, along with the understanding that technology must play a leading role in achieving net zero goals, are key elements in bringing the Israeli high-tech scene to becoming a major player in the global fight against Capital Nature is an optimal platform for foreign investors to harness Israeli technologies to solve the problem of global warming," said CEO Gomeh. Currently, Capital Nature is continuously cooperating with infrastructure organizations like Israel Electric Company and Mekorot Water Company.
Government sponsored outreach
Recently, the fund was invited by the Prime Minister's Office, which organized a council dedicated to finding Israeli home-made solutions to combat the climate crisis. "The State of Israel sees climate change as an important issue that needs to be addressed and has already poured millions of shekels into promoting and further developing the cleantech ecosystem," Marom-Albeck said.
"I think Israeli climatech can push the high-tech market forward," she added. So far, Capital Nature is keeping its promises and hopes to issue more seed investments to help cultivate new technologies. "Our main goal is to continue to grow businesses, but our goal is to bring zero carbon emissions. I believe it is possible.