Bangladesh Concert at Madison Square in New York on May 6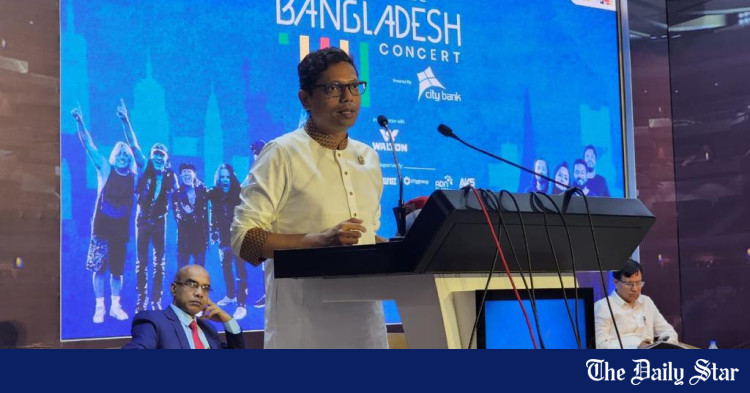 Zunaid Ahmed Palak, Minister of State for ICT, was speaking at the Bangladesh Computer Council auditorium in Dhaka on Saturday. Photo: Collected
">
Zunaid Ahmed Palak, Minister of State for ICT, was speaking at the Bangladesh Computer Council auditorium in Dhaka on Saturday. Photo: Collected
The Bangladesh concert will be held at Madison Square Garden in New York City in the United States to mark the country's Golden Jubilee.
The concert named 'Golden Jubilee Bangladesh Concert' aims to help cyber safety for children in underdeveloped and poor countries.
For all the latest news, follow the Daily Star's Google News channel.
World famous rock band Scorpions and Bangladeshi band Chirkutt will perform at the concert.
Tickets will be available online at Ticketmaster.com beginning April 4. Bangladesh Hi-Tech Park Authority of ICT Division will organize the event.
Zunaid Ahmed Palak, Minister of State for ICT, shared the information during a press conference at the Bangladesh Computer Council auditorium in Dhaka today.
At the end of the event, UNDP, Walton, City Bank, United Group, bKash, Daraz, ADN Telecom, Abul Khair Group and Cyber ​​Teens signed an agreement with the High Park Authority to become co-hosts of the concert .
The concert for Bangladesh was organized by former Beatles guitarist George Harrison and Indian sitar player Ravi Shankar at the same venue in 1971.