Canada loans nearly $400 million to Ukraine as country prepares for Russian invasion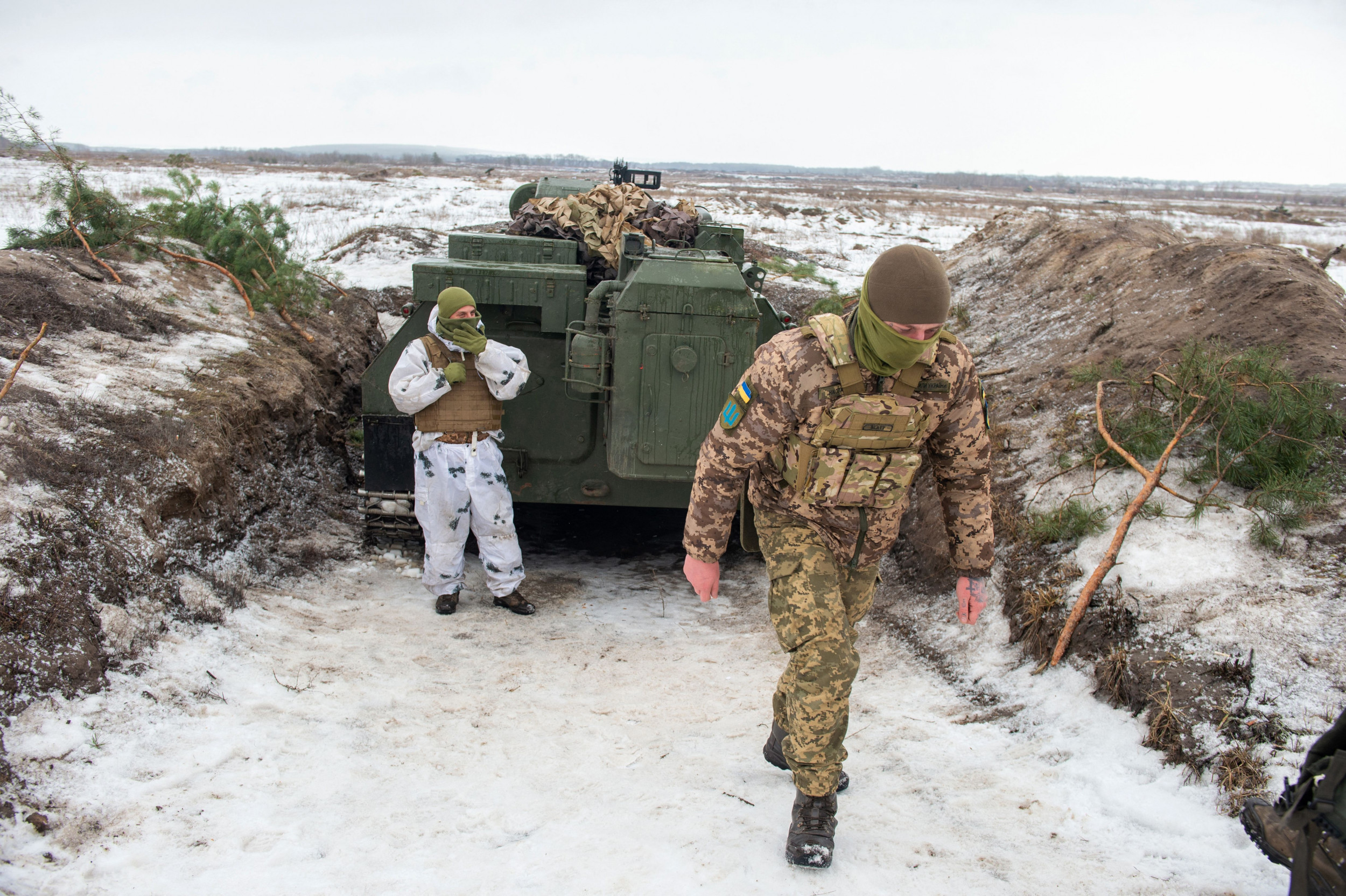 Canada has pledged a loan of nearly $400 million as well as $6.1 million in military aid to Ukraine as the threat of a Russian invasion grows.
Although Russia is adamant that it has no intention of invading Ukraine, there are currently around 130,000 Russian troops near the Ukrainian border as tensions rise. Canada, a longtime ally of Ukraine, says it is stepping in to support Ukraine's sovereignty, territorial integrity and independence.
Canadian Prime Minister Justin Trudeau made the announcement on Monday, saying the lethal weapons and ammunition provided were in response to Ukraine's specific request to defer "further Russian aggression". Trudeau said he spoke with Ukrainian President Volodymyr Zelenskyy on Saturday to reaffirm Canada's support as Russian troops surrounded Ukraine's eastern border.
Trudeau said the loan is in addition to a previously announced $120 million loan and non-lethal weapons Canada already provided to Ukraine in January.
"Ukrainians can always count on Canada to be there for them when needed," said Harjit S. Sajjan, Canadian Minister for International Development. "Working together, we can strengthen the economy and advance governance reforms. I have authorized this proposed loan to support Ukraine's ability to meet the needs of its people in the face of aggressive Russian actions. This is just one step to help build a secure future for Ukrainians, and I will continue to look for ways to support Ukraine."
Canadian military trainers were withdrawn from Ukraine last weekend and have been temporarily relocated elsewhere in Europe. This follows US and British troops, who were stationed there to train Ukrainian forces, who were ordered to withdraw over the weekend as the Russian threat increases.
"We are not looking for confrontation with Russia, but the situation is rapidly escalating and we are showing our resolve," Trudeau said. according to Vancouver Sun. "It is important for Canadians and the world to know that Canada will continue to support Ukraine and its independence, integrity and sovereignty, including its right to defend itself.
Alexandra Chyczij, national president of the Ukrainian Canadian Congress, echoed Trudeau's announcement, saying the decision to send arms and ammunition marks a "major policy shift" that puts Canada in the growing coalition of democracies. helping Ukraine.
In 1991, Canada became the first Western country to recognize Ukraine's independence.
Since Russia's annexation of Crimea in 2014, Canada has imposed sanctions on more than 440 Russian and Ukrainian citizens and organizations that were in coordination with Russian allies.