City of Sonoma plans to update inventory of historic buildings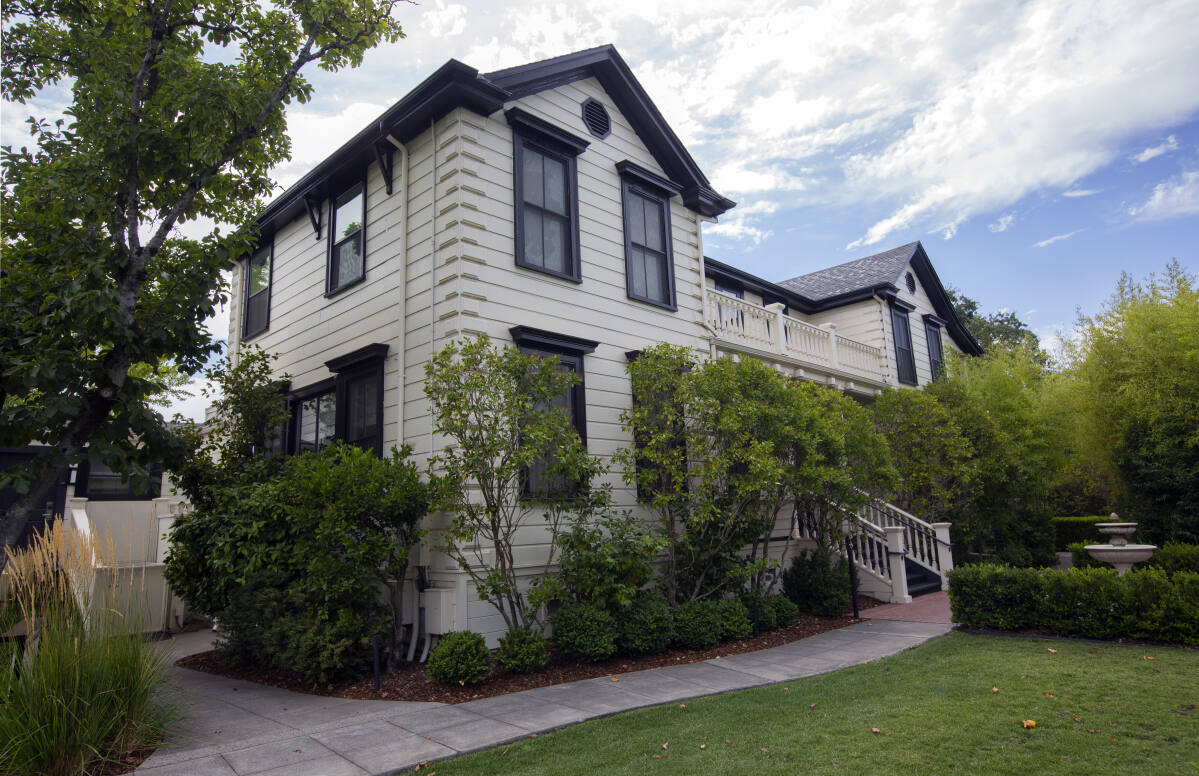 The story develops in Sonoma. At least in terms of its tally of registered historic sites — probably by at least 10 city properties, and potentially more than double that.
Sonoma Director of Planning David Storer and architectural historian Stacy Kozakavich presented an updated inventory of the city's registered historic sites to the Sonoma Design Review & Historic Preservation Commission last week. .
A city review of the status of Sonoma's nearly 100 historic sites hadn't been done since city officials compiled its original list of those properties in 2006. But that doesn't mean the list has stood. unchanged in 16 years, Storer explained.
"(The 2006 City Council) made a meaningful connection to the future," Storer said. "They basically said, anything added to the historic register from this date is automatically added to our local inventory of local historic sites and structures."
In other words, sites can be added to national and state historic registers regardless of input from municipal authorities; individuals or local history groups can nominate potential California historic sites through a nomination process, for example.
But if and when they are added, those properties are then reflected on the local Sonoma listing, which is kept in the city clerk's office.
Since 2006, iconic downtown structures such as the Sebastiani Theater Building at 476 First St. E., the Sonoma Valley Woman's Club at 574 First St. E., and the Masonic Building at 465 First St. W. have joined the local listing alongside such familiar sights as the Mission San Francisco de Solano, the Vallejo Home and the Bear Flag Monument.
Kozakavich, an architectural historian with consultants Page & Turnbull, said at the Aug. 9 meeting that historical recognition of local landmarks is important for the preservation of structures – especially those outside the overlay area. historic city of Sonoma, which largely encompasses the commercial district. surrounding the Square. Building development outside the historic overlay area is not subject to the same level of scrutiny during the planning process, she said.
"To date, we have focused on the outside of the historic overlay area," Kozakavich said. "It is these properties … that are potentially the most vulnerable to development pressure and that are not recognized or assessed when a proposed project comes before the city."
Kozakavich said there are 94 sites on the local inventory, and she and her colleagues have identified several more — based on advice provided by the Sonoma League for Historic Preservation and the Sonoma Historical Society — that are "ready to be appointed".
The sites are all residential properties located outside the historic commercial overlay area and built between 1840 and 1940. They include:
∎ 29 E. MacArthur Street (Burris House)
∎ 399 W. Napa St.
∎ 19343 Sonoma Highway
∎ 200 Napa Road
∎ 700 Curtin Lane
∎ 19360 Sonoma Highway
∎ 324 E. MacArthur St.
∎ 19340 Sonoma Highway
∎ 20100 Broadway
∎ 19990 Seventh St. E.
Kozakavich said there are 11 other properties that would need some minor additions to their historical record application forms in order to be ready for designation. In addition to this, another 40 properties could be added to a "study list" for future designation.
Kozakavich said his company relies heavily on information provided by local history groups and cannot guarantee the eligibility of sites for historic designation.
That said, the properties in question "represent a fairly rare and enduring example of a certain type of property in the city of Sonoma," which is in part what a historic designation would be based on.
Commissioner Micaelia Randolph asked Kozakavich to explain why such historic designations should matter to the average Sonoma resident.
Kozakavich said wherever people settle, the built environment is part of the community's "sense of place and identity."
"The built environment is both essential for reflecting where we come from, but it also structures who we are becoming," she said. "How we prioritize what we keep and what we don't keep in our built environment is as influential in telling our story as it is in shaping our environment in the future."
She also pointed out that preserving usable buildings is also an environmentally responsible planning practice. "The greenest buildings are those that have already been built," Kozakavich said.
As for the impact of historical registration on the owner of a property, Kozakavich admitted that it would introduce a level of scrutiny for a proposed project that would not exist for properties that were not listed.
"It has implications for the owners of the property," she said. "But that doesn't entirely preclude them from being able to modify it – it introduces additional review steps. And potentially expense too.
As for next steps, city staff hope to return to Design Review in September with a more formal list of properties that could potentially qualify for historic designation.
Email Jason Walsh at [email protected]