Durham Region maintains Triple A credit rating from Moody's Investors Service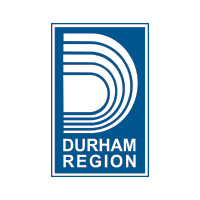 Whitby, Ontario – The Regional Municipality of Durham maintained its Triple A credit rating with Moody's Investors Service (Moody's). The Region is currently one of eight Canadian municipalities to have obtained the Triple A rating from this organization.
According to Moody's, Durham Region enjoys several credit strengths, including low debt levels, economic diversity, a positive operating profile and prudent fiscal management. Accreditation also recognizes adherence to multi-year financial planning in response to Durham's continued population growth and increased demand for regional programs and services.
Each year, the Region develops a multi-year forecast, which helps the Region identify and prepare for future challenges. This long-term financial planning approach helps identify the Regional Council's top priorities early in the budget process, allowing them to move forward in the current economic environment.
For more information on Durham Region's 2022 business plans and budgets, visit durham.ca/Budget.
Quote
"Maintaining a Triple A credit rating from Moody's is a significant achievement and reflects the Regional Council's long-standing commitment to long-term financial planning, fiscal sustainability and taxpayer affordability. Accreditation also supports Durham's reputation as a leader in financial management and gives our stakeholders confidence that we are managing their tax money responsibly.
– John Henry, Regional President and CEO
"Maintaining the key rating factors defined by Moody's – such as strong fiscal management, strong fiscal performance and a manageable debt burden – reflects the principles of our long-term financial planning framework. This framework allows us to advance strategic regional initiatives while taking into account program pressures, economic challenges and uncertainties.
– Nancy Taylor, Finance Commissioner
– 30 –
For media inquiries, please contact Corporate Communications.