Guest Perspective: The climate is ripe for change | Characteristics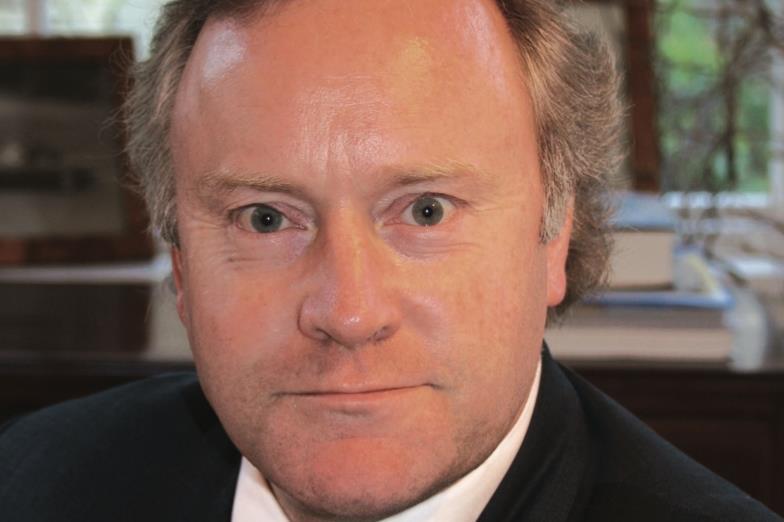 Harry Markowitz and William Sharpe's (not so) modern portfolio theory revolved around two dimensions, risk and return. Now, in an ESG world and with the threat of climate change, we have a third dimension, sustainability and impact. This has profound implications for how we should manage money and build portfolios. We can no longer simply optimize portfolios against a general market benchmark.
While at first glance this seems to introduce considerable additional complexity, it is in fact liberating. We come to recognize that risk is not just the standard deviation of relative returns; in a very real sense, these are also the risks presented by climate change (among many other ESG concerns).
Regulatory regimes, while well-intentioned, encourage asset owners to act pro-cyclically. With multiple powerful vested interests, governments are struggling to provide the incentives necessary to make the economic ship turn on time. Yet we have already gone through at least two global energy transitions in the past, from wood to charcoal, and from charcoal to oil, gas and electricity, including nuclear. We also know that transitions can happen quickly, recently and especially in technology. Just 20 years ago, it would have been almost impossible to imagine how technology has changed almost every aspect of our lives.
Most agree that global warming is due to human activity and the effects of carbon in the atmosphere. It seems inevitable that we move to a carbon neutral global economy or face disaster. Whether we do it in time to avoid the worst effects of global warming is another question, but the fact that the transition will eventually take place already has important investment implications. If we focus on our liabilities rather than a market benchmark, we have the freedom, some might say the responsibility, to incorporate climate change into our decision-making.
The opportunity
There are four elements to a solution:
Fundamental changes to the best practice model for long-term capital pools;
Rethink what we mean by risk. Insufficient cash flow to meet liabilities is the greatest risk facing capital pools. Having predictable cash flows in all their forms, large enough to meet the expected liabilities over the next few years, minimizes the risk of having to sell assets at depressed prices;
A favorable regulatory regime; and National and international governments coming together with the private sector in a public / private partnership to tackle climate change.
A British example
Large pension plans (over £ 5 billion) must now report on climate risk, and plans over £ 1 billion must do so from October 2022. From October 2019, Pension plans should already include in their statement of investment principles an overview of how ESG considerations are taken into account in the selection, retention and execution of investments. ESG and climate change are now on the agenda of all major sources of capital.
At the same time, the Defined Benefit (DB) market is maturing rapidly and plan asset allocations are gradually shifting to fixed income investments that, as far as possible, match their commitments. Meanwhile, an increasing number of defined contribution (DC) participants are entering retirement and need incremental investments for the payout period of their lives. This provides the opportunity for a public / private partnership to raise the large sums needed to tackle climate change at an affordable rate, while delivering tangible benefits to pension funds, both PD and CD.
A potential solution: a new form of security
A new title would have the following characteristics:
25 years of payments, increasing by inflation, or by a fixed percentage, or by nominal GDP;
No definitive return of capital.
The cash flow is like a fixed-term annuity that directly matches the cash flow needs of a retiree, and would have a term of approximately 18 years.
For DB funds, a security with these characteristics would be ideal for their liability profile.
For DC participants, security could either be sold in the wholesale market or provided through government-backed National Savings & Investments. Supply through the wholesale market would allow financial institutions to acquire these securities as part of a more comprehensive retirement program including, for example, an element of life insurance to cover longevity risk beyond 90 years. years. Buying longevity risk coverage at, say, age 65 for those 90 and over should be relatively inexpensive, as the issuing insurance company would have to use the premium for 25 years. .
In the event of premature death, any surviving spouse or his or her estate would continue to benefit from it.
Moreover, it is possible to achieve this while keeping debt off the government's already strained balance sheet. Becoming carbon neutral will necessarily involve a public / private partnership with the government establishing the impact, quality, governance and pricing structures, and the private sector building and operating the assets. If the private sector has issued bonds of this type but with the benefit of a government guarantee, pricing should continue to be closely linked to the Gilt curve.
Beyond net zero
If we think about the broader ESG agenda, there is an opportunity to make progress on the 17 Sustainable Development Goals (SDGs), adopted by all United Nations Member States in 2015. They are low on government agendas. The way we measure our economy, GDP, is positively Victorian and contributes to this lack of attention to the SDGs. We capitalize the facilities and equipment and amortize them over a number of years, but in what is supposed to be a knowledge-based economy, we don't think about education. Most importantly, we measure our gross output, not net output after taking into account the negative externalities we create – CO2 broadcasts, for example. We should replace GDP with NDP (net domestic product) by deducting from gross output the economic value of the negative externalities we create for each of the 17 SDGs. It would go a long way to pushing the SDGs to the top of the political agenda, which we should all be promoting.
The same futures securities could also be used to raise the capital so desperately needed to bring the aspirations of the SDGs to life. Together they describe a planet of peace, prosperity and opportunity for all.
Alan Brown is President of Artemis Investment Management and former CIO of Schroders