HSBC banker quits after detonating 'Nut Job' climate panic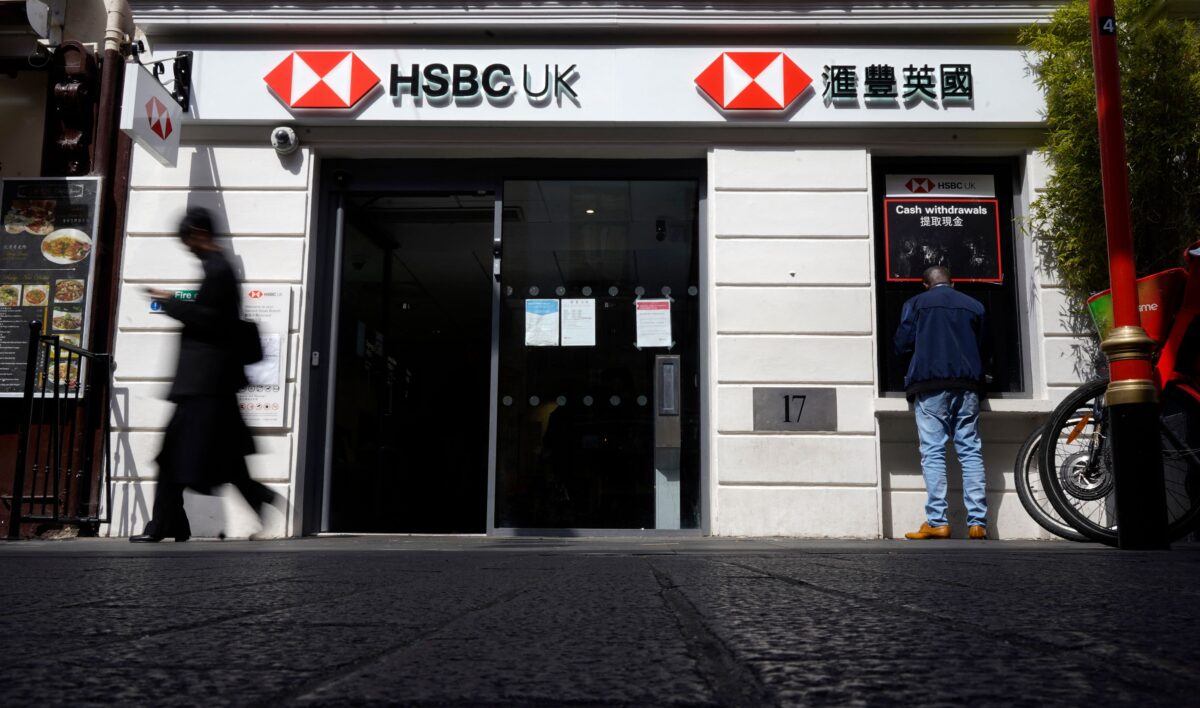 A senior HSBC executive has resigned, saying his stance had become "unsustainable" following backlash from a speech he gave last spring downplaying the financial risks of climate change.
Stuart Kirk, who served as global head of responsible investing at HSBC Asset Management, announced his resignation in a post on LinkedIn on July 7. In the post, Kirk criticized the "absurdity, hypocrisy, sloppy logic and groupthink inside sustainable finance," saying the firm stifles diversity of viewpoints and denies it. stuck to "crazy" ideas about sustainable investing.
Kirk took time off from HSBC in May after speaking at the FT Moral Money Summit Europe in London. In his speech, the HSBC executive downplayed the risks of climate change for investors, saying the impacts of man-made climate change were greatly exaggerated and had been materializing for decades.
"There's always crazy work that tells me about the end of the world," Kirk said in his controversial speech, in which he compared climate alarmists to golden bugs and Y2K panic-mongers.
After several months off and following a lengthy reaction to his remarks, Kirk evidently concluded that his position at the company was "unsustainable". The beleaguered banker announced his resignation in the aforementioned LinkedIn post, in which he criticizes the prevailing orthodoxy on environmental, social and corporate governance (ESG) – an approach to investing that takes social responsibilities into account.
"Investing is hard. So is saving our planet. Opinions on the two differ," Kirk said in his post. "But humanity's best chance for success is open and honest debate." If companies believe in diversity and speak up, they must lead by example A culture of cancellation destroys wealth and progress.
"There is no place for signaling virtue in finance. Likewise, as a writer, researcher and investor, I know that words or business actions can do little. real impact comes from the combination of concrete actions and innovative solutions."
Kirk's post drew a slew of controversial responses from many executives, CEOs and other finance professionals, who discussed in the comments section the merits of Kirk's criticisms and ESG.
"Lots of shouting here about what ESG actually is. (It's not a sign of virtue.) EGG [sic] is a movement to put the responsibility for cost externalities back where they belong, on the shoulders of the parties who create the cost and benefit on the backs of those who bear the cost," said Gordon Achterman, fiduciary financial advisor for Your Best Path, responding to Kirk's message.
"Those who oppose ESG just want to be allowed to do their damage in secret, and that's cronyism not capitalism."
Despite protests from his detractors, Kirk announced that he would be working on an ambitious new project. He did not elaborate on details of his upcoming project, which he calls "the greatest sustainable investing idea ever", involving the creation of "a whole new asset class".
Kirk has promised to announce details of the mysterious project later this year.