MPower Partners: Supporting start-ups on their ESG journey | Case study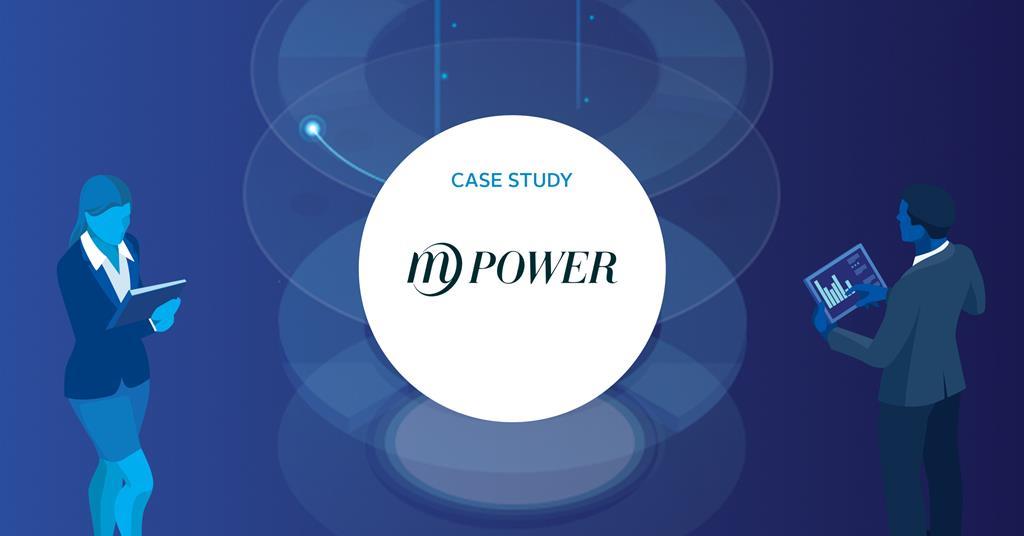 MPower Partners
Type of signatory: Investment manager
HQ location: Japan
Covered in this case study
Asset class: Capital risk
Geography: Japan
Sector(s): Technology
MPower Partners, a global venture capital fund founded in 2021 by three women – Kathy Matsui, Yumiko Murakami and Miwa Seki – invests in mid- and late-stage companies that provide technology solutions to societal challenges. We embed ESG principles into our investment operations and processes, from deal sourcing to due diligence and post-investment portfolio support.
Why we integrate ESG factors into our investments
We believe that companies, including start-ups, that consider and thoughtfully integrate ESG factors can create long-term value. Indeed, our founders have been defending extra-financial factors in the economic and financial analysis of Japanese markets for several decades.[1]
Since the launch of MPower, we have been committed to integrating ESG standards into all aspects of our operations and fund investments, to achieve our mission of:
empowering bold, globally-minded entrepreneurs by providing technology solutions to societal challenges;

helping innovative companies generate sustainable growth through ESG integration; and

revolutionize Japan's venture capital ecosystem through greater globalization, diversity and innovation.
Through these activities, we aim to promote integrated ESG investing in the venture capital industry.
MPower ESG Charter
We have published an ESG charter, which outlines the ESG factors that are material to our own operations and explains how we integrate ESG principles into our investment process.
We strive to act on each of our commitments within the charter. For example, we launched our Diversity, Equity and Inclusion Policy in March 2022.
How we integrate ESG factors into our investments
We invest in companies that promote sustainable living through technology, led by management teams that proactively manage ESG risks and opportunities.
Alongside our fundamental assessment of a company, we perform a high-level ESG assessment, to understand a company's ESG maturity, where the ESG risks lie and how we can help add value to the onboarding process ESG of a company.
To ensure that founders commit to integrating ESG principles, we require them to sign a standard ESG Memorandum of Understanding before making an investment. It describes how we expect a company to engage with us after an investment regarding ESG issues and a cadence for ESG-related meetings during the term of our investment.
Post-investment, we provide hands-on support to each of our portfolio companies to create an ESG roadmap, which includes providing them with:
a proposal for monthly actions;

an ESG handbook for start-ups – the what and why of ESG integration for start-ups, and step-by-step guidance on developing an ESG roadmap – and other resources to get started ;

guidance on what we consider to be material ESG factors; and

advice via monthly check-ins or by participating in ESG team meetings.
We maintain a permanent dialogue with each company on their roadmaps and closely follow their evolution.
Example: Support WOVN's mission to create a more inclusive web
WOVN Technologies provides website and application localization services, reducing the cost and time of developing and managing multilingual websites and expanding the reach of large enterprises and municipal governments.
WOVN's mission – "to create a world where everyone can access all data in their native language" – goes hand in hand with embracing and improving diversity and inclusion, which it considers essential to the growth of his business.
With representatives from more than 25 countries, WOVN's employee base is not typical of its peers – less than 10% of employees have a non-Japanese nationality in the majority of Japanese start-ups, according to a joint survey by MPower and the Boston Consulting Group with 50 companies. conducted from June to July 2022.
WOVN raised 5.4 billion JPY in July 2021, and we participated in this funding round. Following our investment, WOVN formed a cross-functional team to link its mission and vision to ESG principles, develop a list of material ESG factors, and oversee the implementation of ESG-related actions and commitments, to meet the sheet. of ESG route described in our EP.
WOVN's materialities and commitments include:
Environment

Fight climate change: We will measure and reduce greenhouse gas emissions. In order to make more efficient use of energy, in the office, use air conditioning efficiently by setting the thermostat to a reasonable temperature, and encourage casual and casual business attire. In addition to installing efficient LED-lit workspaces and meeting rooms, we will raise awareness of climate issues by implementing lighting appropriate to the area and time of day and installing kill switches automatique.

Social

Co-creating a multilingual world with stakeholders: We cannot achieve the "multilingual world" without collaboration with our stakeholders. In addition to enabling more businesses to localize with WOVN, we will form a community with our customers and language service providers. This is to further emphasize the need for a multilingual world and provide the expertise to make it happen.

Governance

Promoting diversity within the management team: Promote diversity within the management team. We believe that integrating diverse perspectives and values ​​into leadership-level decisions fosters innovation, is important for good governance, and leads to sustainable business growth. To further enhance diversity, we will encourage the appointment of female and non-Japanese directors.
We supported the team by providing:
case studies and other resources that demonstrate best practices for identifying materialities and engaging stakeholders, drawn from public companies rather than unlisted peers, and start-ups outside of Japan, as the integration ESG in private companies is still very nascent here;

advice and comments during monthly meetings; and

close support in formatting publicly available content, such as WOVN's ESG website.
While many Japanese companies embark on ESG activities before an IPO, WOVN realized that it pays to start early, as it can take time for the results of the initiatives to materialize.
In the next phase of our support, we will help WOVN define appropriate ESG measures and overcome obstacles the company may face in achieving its ESG commitments and objectives.