Q3 could see higher apparel and footwear inventory, better card discounts?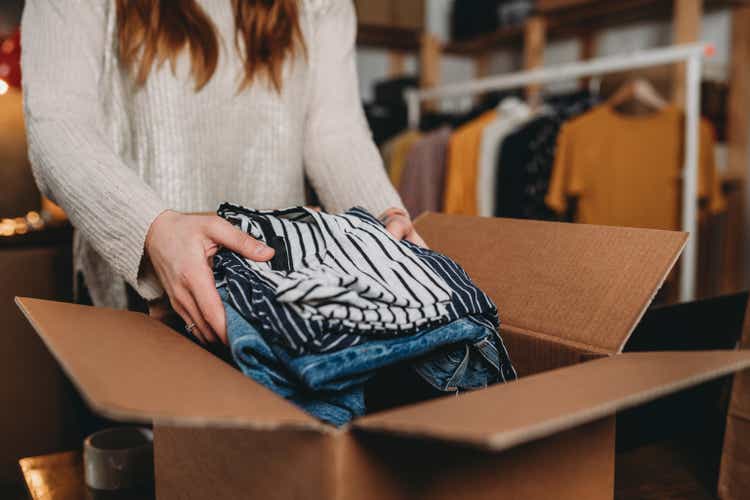 Baird Reports highlight a few crucial numbers, comparing revenue and inventory levels for active lifestyle footwear, apparel and fitness players over three years.
Segment check of trends and stocks for shoe suppliers: August earnings showed strength, with YOY composite average growth of 104.8%, taking into account the disruptions in Vietnam last year. Growth over three years is 19.9% ​​(July +18.5%). An M/M increase of 3.5% was observed in August against an average M/M increase in August of +0.0%, indicating a continued strong increase in production.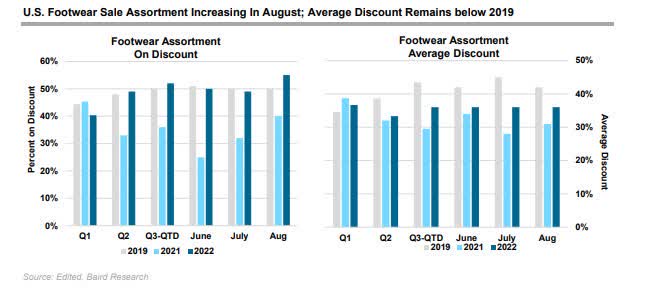 August revenue from major Nike suppliers (NKE) increased on a three-year basis.
A softer perspective for clothes revenue rose 24.8% on a weighted average basis in August, following an 11.3% increase in July. Growth over three years is 20.8% against 33.6% in July. The clothing index fell 4.9% M/M in August which represented a more-than-usual decline.
Higher production volumes in August for apparel and footwear could mean higher inventory levels at the end of the third quarter and potentially bigger discounts in the near term.
Widely, US CPI report showed a +1.1% M/M increase in combined apparel and footwear prices.
Stocks on Radar: Columbia Sportswear Company (COLM); fangs (CROX); Deckers Outdoor (Deck); Foot Locker (FL); Nike (NKE); Waiting (ONON); Under Armor (UAA); VF Corporation (VFC); Wolverine worldwide (WWW)