REVIEW – What is diversification in Macau?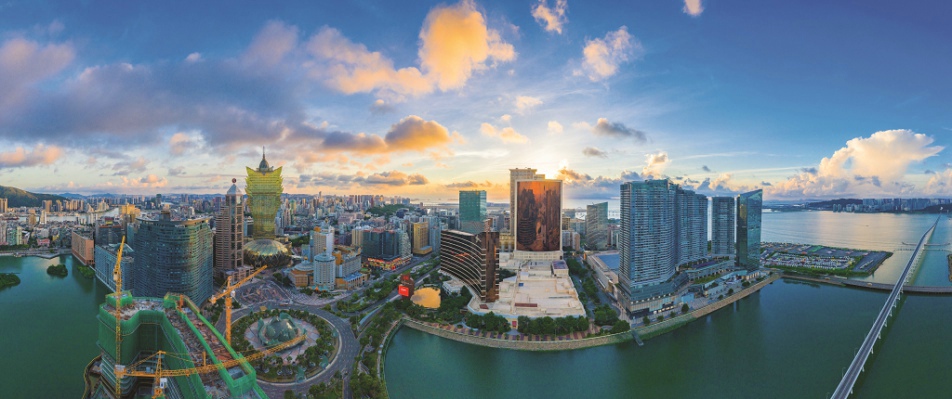 Glenn McCartney
PhD, MBE. Associate Professor in Integrated Resort and Tourism Management, University of Macau
---
The need for a clear definition of what diversification is, including its potential impact on Macau's economy, has become increasingly pressing due to the significant economic losses suffered by the pandemic and the travel and subsequent health regulations promulgated in the city and mainland China. Diversification is a cure for the phenomenon of "Dutch disease" (an economic term to describe when one industry becomes so powerful that others are driven out of the market) that started in Macau many years ago. A disadvantage of the "Dutch disease". Is that even if the track record is excellent, things can fall apart if this lonely industry is affected. In this brief summary, I present the main considerations for the diversification of Macau.
The need to address the economic losses of Macau's casino industry presents a challenge for an implemented diversification path even in the short term. There are considerable daily revenue losses and an accumulation of debt by the six gaming franchises – their natural drive to create efficiencies and cost cutting measures has had a ripple effect on several other industries which benefit directly or indirectly from the growth and success of casinos, such as retail property and restaurant sectors, including multiple SMEs and suppliers. Rising unemployment – mostly among non-resident workers – is forcing human resources departments to juggle cost-cutting measures while trying to keep the hotel workforce motivated. Other externalities such as the decline in VIP have added to the industry's woes, including travel restrictions and targeted lockdowns remaining possible due to the zero-tolerance stance towards COVID-19 in mainland China and Macao.
Diversification must create alternative sources of income, taxation and jobs. So what does this mean in the context of Macau? There are 5 key questions – firstly, it revolves around the combination of gaming revenue and non-gaming revenue as an indicator of diversification. In 2019, the casino tax accounted for 80.1% ($14.1 billion) of the total tax contribution to the government of $17.6 billion. Macau's public finances are increasingly dependent on this single fiscal source, with annual surpluses through 2020 adding to Macau's fiscal reserves. In 2006, Macau's public finances received 56% (2.6 billion USD) of its total tax (4.6 billion USD) from the gambling sector. There were clear indications of the onset of the "Dutch disease" – this fiscal trend confirmed that limited economic diversification was taking hold. According to the World Travel & Tourism Council (WTTC), the total contribution of travel and tourism to Macau's GDP in 2019 was 83.9%. This fell from 79.3% in 2020 to 43.4% of Macau's total economy.
---
Macau's total taxes and revenues in million MOP (source Macau Statistics & Census Department)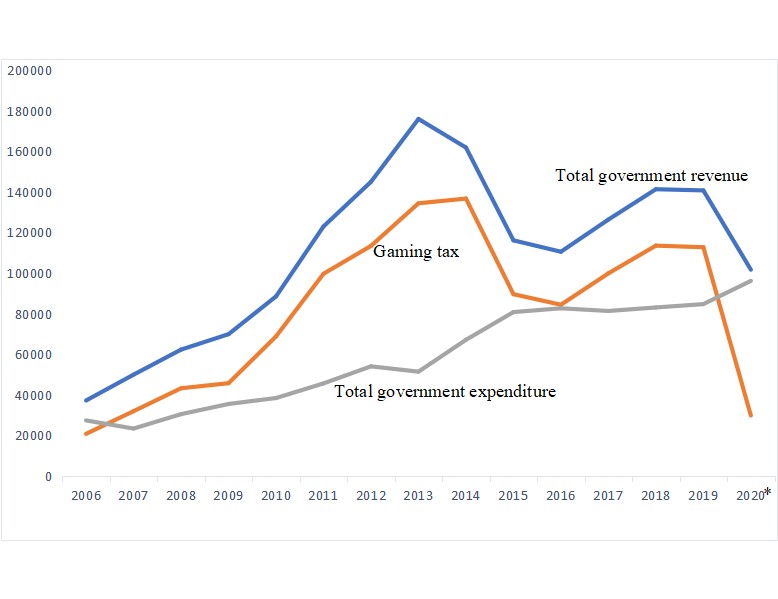 ---
Second, the diversification must present a clear demarcation of the non-gaming sectors involved – this may be accommodation, retail, restaurants and bars, leisure (spa, leisure), technology, events and entertainment, MICE (meetings, incentive trips, conventions, exhibitions), finance, medical and so on. Thanks to this, and to my third point, policies and incentives to help their development can be applied. A major policy being discussed is the Gaming Bill – the outcome will be a public tender and criteria for awarding casino licenses, and a window of opportunity to showcase diversification KPIs. Policy collaboration (eg tourism, labour, casino) between the public and private sectors could advance this.
Fourth, it is clear that diversification must take place in the tourism sector, driven mainly by travelers from mainland China, who now account for more than 90% of visits to Macau. A WTTC report in 2018 placed Macau as the most tourism dependent city in the world. More than half of Macau's economy was driven by travel and tourism (for Las Vegas it was about a quarter).
---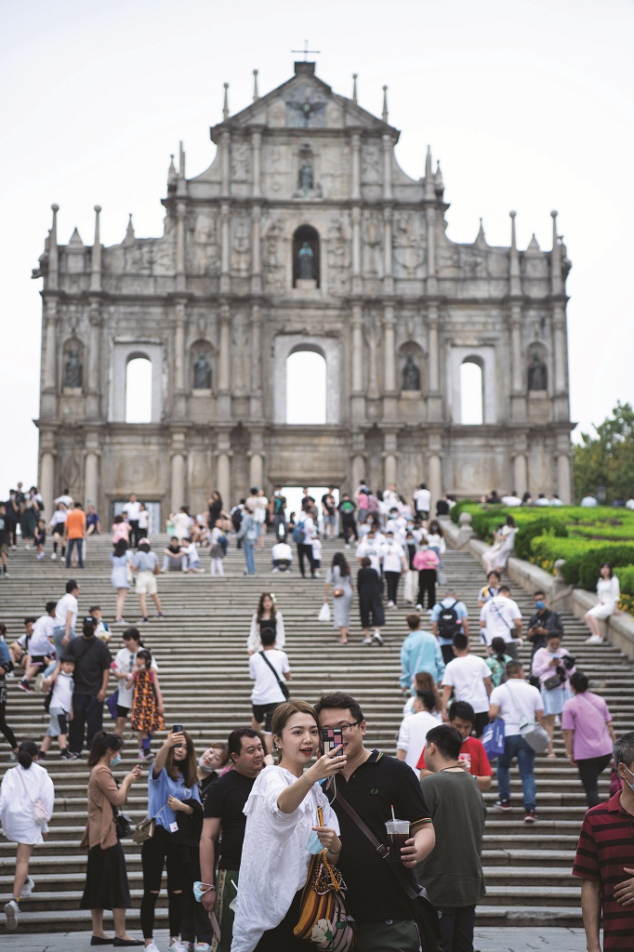 Top 10 largest cities
(Direct contribution of travel and tourism to city GDP, 2018, %). (sourceWTTC, 2018)
| | | |
| --- | --- | --- |
| 1 | Macau | 50.3% |
| 2 | Cancun | 46.8% |
| 3 | Marrakesh | 30.6% |
| 4 | Vegas | 27.4% |
| 5 | Orlando | 19.8% |
| 6 | Dubrovnik | 17.8% |
| seven | dubai | 11.5% |
| 8 | bangkok | 10.6% |
| 9 | Antalya | 10.1% |
| ten | Miami | 9.2% |
Some of Macau's non-gambling is already tied to the gambling industry. Casinos had an operating cost of $14.7 billion in 2019, of which 27.1% ($4.0 billion) was operating expenses – of which 52.9% were complementary (or "compensated") goods and services for customers. The biggest benefactors of the "comp" system have been accommodation, food and drink. Diversification would mean attracting wider visitor markets to Macau to spend more in those non-gaming markets.
---
Gambling Industry Survey 2019 – Structure of Total Expenditure (Macau Statistics and Census Department)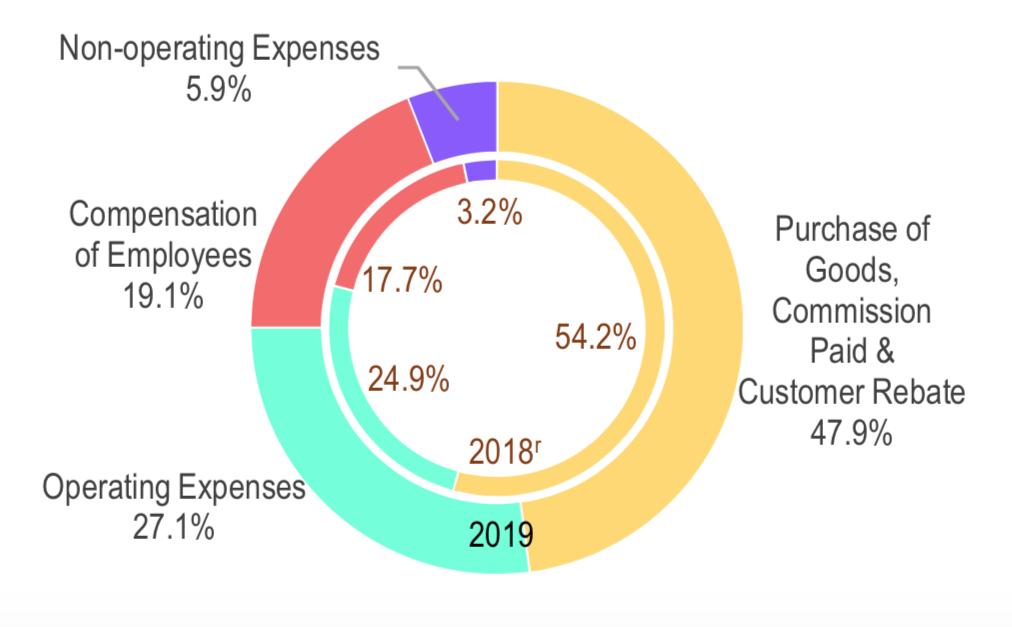 There are case studies on the diversification of casino tourism. Las Vegas transitioned from gambling to non-gaming in 1999, with non-gaming accounting for 65% of Las Vegas Strip revenue in 2019. tourism in Macau.
Further information on the diversification and future development of Macau is presented in more detail in "Macau Fortes: Customer Evolution Accelerates Post-COVID" CLSA Blue Book U written by Glenn McCartney and Jonathan Galligan (Deputy Director of Research at CLSA, HK)
---
World Travel and Tourism (2022). Global Economic Impact Reports. https://wttc.org/Research/Economic-Impact
Macau Statistics and Census Department (2022). Macau in numbers. https://www.dsec.gov.mo/en-US/Home/Publication/MacauInFigures
World Travel and Tourism Council (2018). Highlights – Economic impact of cities 2019.
Macau Statistics and Census Department (2022). Games sector. https://www.dsec.gov.mo/en-US/Statistic?id=406
---