Sri Lankan PM urges IMF team to respond to raid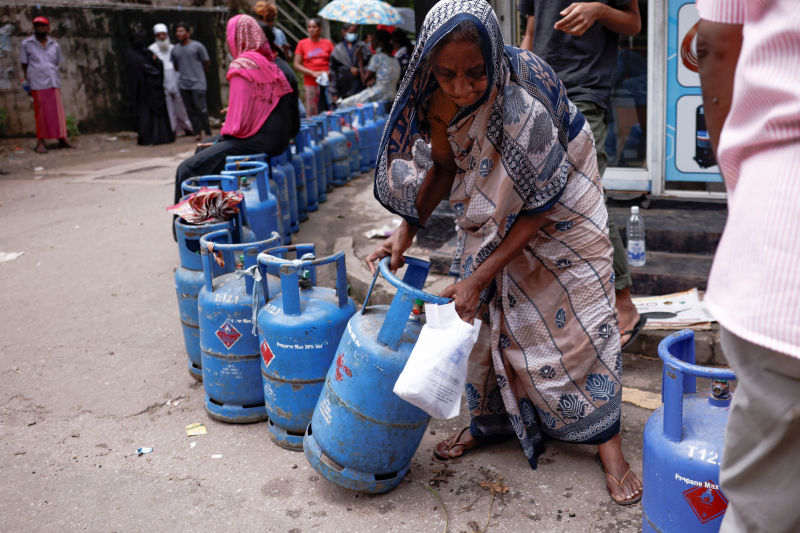 Sri Lankan Prime Minister Ranil Wickremesinghe said on Wednesday he had asked the International Monetary Fund (IMF) to send a delegation to the crisis-hit country as soon as possible to finalize a staffing deal.
"The prime minister explained that the bridge financing negotiations were dependent on Sri Lanka and the IMF reaching a staff level agreement," Wickremesinghe's office said in a statement.
Sri Lanka is in talks with the IMF for a loan package to help weather its worst economic crisis in seven decades.
On Tuesday, Wickremesinghe said the country was renegotiating the terms of a yuan swap agreement with China worth $1.5 billion to fund essential imports.
The country will need $5 billion over the next six months to provide a basic standard of living, the prime minister said on Tuesday.
An IMF staff team concluded a virtual mission with Sri lankan authorities to discuss an economic program that could be supported by an IMF loan agreement.
"The IMF team held technical discussions on a comprehensive reform package to restore macroeconomic stability and debt sustainability," the IMF said. statement said.
"The team has made good progress in assessing the economic situation and identifying policy priorities moving forward."
Reuters, with additional editing by George Russell
READ MORE:
Sri Lanka Seeks $6 Billion to Pay Off Fuel Bills and Boost Forex
Russian oil sold to Sri Lanka running out of fuel – Nikkei Asia
Sri Lanka keeps rates steady as $130m funding pays for fuel