Why Punjab, Bihar, Rajasthan, Andhra, UP must learn from Sri Lanka, reduce debt and giveaways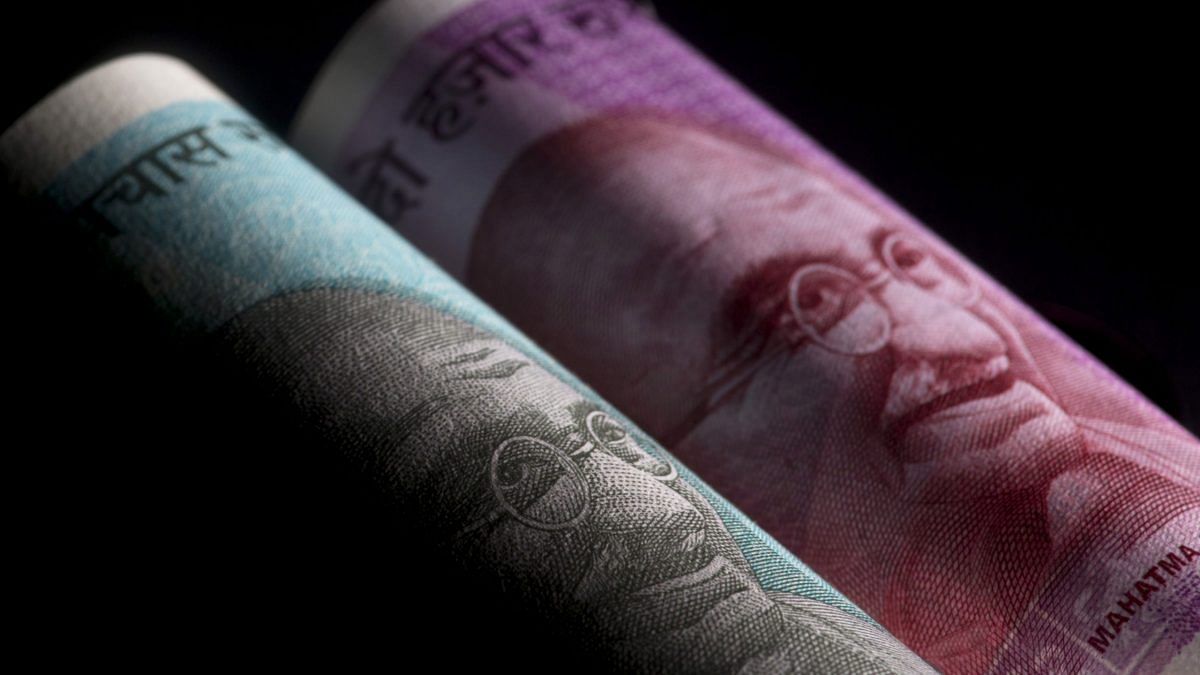 New Delhi: On April 4, Prime Minister Narendra Modi held a lengthy meeting with the central government secretaries, and of the many concerns raised in the meeting, the most frequently raised was the poor health of state finances.
Officials told the prime minister that some Indian states could go down the same path as Sri Lanka if they did not end campaign giveaways and manage their finances better.
Sri Lanka is currently facing the worst economic crisis in its history: the public has to endure long queues for fuel, cooking gas and basic necessities, and long hours of power cuts, since weeks now.
The Sri Lankan government said on Tuesday it would default on its external debt of around $51 billion, pending a bailout from the International Monetary Fund (IMF). The island nation's debt soared to 102.8% of its gross domestic product (GDP) in 2021, with a shortage of foreign exchange reserves to fund its external debt.
Although some fear that Indian states will face a similar situation if they do not reduce their debt over the next few years, it is technically unlikely that state governments will default on debt repayment, as the Center imposes strict limits on their borrowings. .
---
Read also : Why Modi's government's big borrowing scheme this year will also pinch all ordinary borrowers
---
The problem
Generally speaking, the Covid-19 pandemic is seen as the main reason behind the surge in Indian state debt levels. However, the downturn in economic activity had begun in 2018-19, nearly two years before the pandemic hit.
States' own tax revenues have declined, causing them to borrow more to finance their planned spending.
Another factor believed to be responsible for the poor financial health of state governments is the Ujwal DISCOM Assurance Yojana (UDAY), which allowed state governments that own electricity distribution companies to take over 75% of those companies' debt through September 2015 and repay lenders by selling bonds.
However, state-specific factors also led to lower finances.
NR Bhanumurthy, Vice Chancellor, BR Ambedkar School of Economics University, Bengaluru, said that after the Fourteenth Finance Commission, states got much more flexibility in spending on development activities, but most of their spending went into populist programs with slow revenue growth.
"You have to distinguish the reasons for the poor fiscal health of different states, because they all follow a different political cycle. Therefore, they all have different policies to adopt," he said.
These reasons have led to high debt-to-GDP ratios (gross domestic product of the state). The debt-to-GDP ratio indicates the health of a state in terms of financing its spending without accumulating future debt.
A quick look at state finance data from the Comptroller and Auditor General (CAG) shows that for some states, interest payments have grown faster than revenue over the past five years, creating a debt trap and making their debt unsustainable.
Punjab and Uttar Pradesh – the two states that recently went to the polls – have announced populist plans with such unsustainable debt, making matters worse.
Take Punjab, for example. Before the Aam Aadmi Party (AAP) won the elections, it had promised the people 300 units of free electricity per month for each household. Moreover, he promised Rs 1,000 per month to every woman in the state. According to experts, even the most conservative estimates suggest that together these programs would cost the national treasury an additional 20,000 rupees per year. This is when Punjab's outstanding debt rose by Rs 1 lakh crore over the past five years to Rs 2.82 lakh crore.
Fortunately, Punjab's interest payments have only increased by 3% over the past four years compared to its income, which has increased by 9%. However, at 53% in 2021-22, Punjab has the worst debt-to-GDP ratio of any Indian state.
The interest payment for a state or country is the interest that must be repaid on the borrowed loan.
UP, where the ruling BJP has promised to give away free LPG cylinders, has seen its interest payments rise faster than its income. CAG data shows that while UP's revenue has grown by only 5% over the past five years, its interest payments have increased by 6%.
The debt situation in some states like Bihar, Rajasthan and Andhra Pradesh is even worse. Andhra's outstanding debt reached Rs 3.89 lakh crore in the financial year 2021-22, registering an increase of almost Rs 40,000 crore from the previous year, representing 32, 4% of the State's Gross Domestic Product (GSDP).
The RBI Warning
In a November report, the Reserve Bank of India (RBI), while reviewing state budgets, pointed out that the debt to GSDP ratio for 18 states and union territories had fallen from 22.6% over the past 10 years to 31.2%. years, ending in September 2021.
The Fiscal Accountability and Fiscal Management (FRBM) committee headed by former Revenue Secretary NK Singh had mandated states to achieve a debt-to-GSDP ratio of 20% by the 2022-23 financial year.
The RBI report also states that market borrowing, which constitutes the largest component of the total outstanding debt of states and union territories, reached 63.6% of their GDP in March 2022. . Market borrowing is the lending that governments, whether central or state, raise by issuing market securities such as bonds.
"As the impact of the second wave fades, state governments must take credible action to address debt sustainability concerns. The combined debt-to-GDP ratio is expected to remain at 31% by the end of March 2022," the report said.
The states with the highest debt to PISG ratio in 2021-22 are Punjab (53.3%), Rajasthan (39.8%), West Bengal (38.8%), Kerala (38.3 %) and Andhra Pradesh (32.4%). ).
Improvement
Current-year budgets submitted by 13 major states – accounting for 80% of India's GDP – show the overall gross fiscal deficit (GFD) expected to narrow to 3.3% in 2022-23 from 3.4 % in 2021 -22, according to a March report from ICICI Securities.
As the economy recovers, states' own revenues have improved, aided by higher transfers from the Center due to fiscal decentralization. According to the recommendations of the Fifteenth Finance Committee, the Center transferred Rs 8.83 lakh crore in 2021-22, Finance Minister Nirmala Sitharaman told parliament. Along with this, the Center also transferred Rs 1.59 lakh crore to the state government as Goods and Services Tax (GST) compensation.
These are some of the reasons states have been reluctant to fully utilize their borrowing limits, the report said. For 2020-21, the Center had raised the states' net borrowing limit from 3% of the GSDP to 5% in 2020-21, which was the year affected by Covid. This meant that states could borrow up to 4% of the GSDP unconditionally in any given fiscal year, but had to implement certain incremental reforms for the remaining 1%.
States did not fully utilize this limit in 2020-21, according to ICICI Securities' report.
Preliminary data suggests the state budget deficit was below 3% in 2021-22 through January – well below the normal 4% limit recommended by the Fifteenth Finance Committee.
In 2017, the FRBM panel had suggested a limit for general public debt – the debt that the Center and the states raise – of 60% of GDP by 2022-23. Within this overall limit, a ceiling of 40% has been adopted by the Center and 20% by the States.
The path to follow
Bhanumurthy said there is a need for some sort of fiscal council or inter-state mechanism that can ensure FRBM spending limits are strictly adhered to, while ensuring the quality of spending.
"The efficiency of public spending must now be part of the discussions. This can happen through tax and benefit models that look at how best to use state resources," he said.
It is also necessary to draw up results documents that will help control state spending, he said.
A. Prasanna, chief economist at ICICI Securities Primary Dealership, said the states' overall debt to the GSDP can be reduced through two approaches. The first is to have different policies for each state.
"There must be a differentiated approach for different states," Prasanna said. "Politics, for example, for Gujarat cannot be the same as for West Bengal because the starting conditions are different and their political economy is different. Thus, different states cannot reduce their debt-to-GDP ratio at the same rate.
The second, he said, is for the Center to raise government loans and pass them on to the state.
"Another approach, which can also be a long-term solution, is that every time there is a review of FRBM rules for the Center and the States, the Center should run higher deficits and take on more debt than states," he said. "What we have seen from the GST borrowing episode is that the Center has more ability to borrow than the States. Gradually, states should be asked to adhere to a lower ceiling for deficits and debt.
(Edited by Uttara Ramaswamy)
---
Read also : Why Modi's government will hit fiscal targets this year with little effort despite slow growth
---