Will exorbitant rent prices drop in 2022? 2023?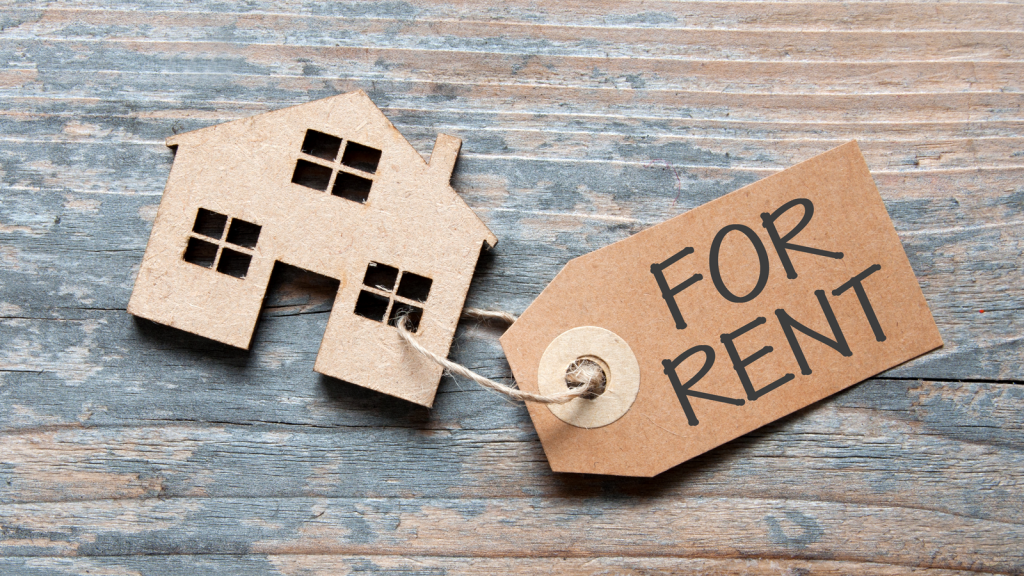 Rent prices across the country have soared nearly 30% since last year, according to a new report. As fears continue to swirl around the notion of a real estate crash, it seems rent prices have been an unforeseen externality.
So why exactly is the rent so high?
Well, since inflation remains a major concern for many Americans, rising rents have proven to be one of the most direct consequences of high prices. That said, there is no single driver of rental price increases, but rather an entourage of effects contributing to its rise over the past year.
According to new data from Dwellsy, the median asking rent in August was $2,110, up from $1,650 the year before. The $460 increase has a lot to do with the condition of the housing as a whole. Just as the reduced supply of homes for sale supported house prices for much of the year despite faltering demand, there remains a limited inventory of rental units available.
Unlike homes for sale, however, rental demand is at one of its highest levels in US history. Indeed, as mortgage rates continue to climb to new highs, an increasing number of Americans, especially families, are choosing to rent rather than pay the expensive mortgage premium to buy. So the rentals are more or less in the same place as a year ago. Exorbitant demand, met by limited supply, usually equates to runaway price growth.
This begs the question, when will the rent go down?
'Relief for tenants on the horizon', says Dwellsy CEO
Jonas Bordo, CEO and co-founder of Dwellsy, commented on the forces driving rental costs up:
"If you want to go into a bit more detail, single family home rentals are driving the overall market. Across the country, this type of rental is in high demand as Americans seek larger homes. (We can thank the pandemic for that, at least in part: people want more space for home offices…and each other.) So rent is up more than 36% since August 2021. Believe it Whether or not there are cities where asking rent has increased by more than 100% as strong demand for rental single-family homes drives up overall rental costs.
The fact that single-family rentals are bearing the brunt of rising prices is significant. Apartment rents rose only 4.7% year-on-year. Clearly, high mortgage rates have a greater effect on aspiring households to purchase a home, as evidenced by the growth in single-detached home rentals. With that in mind, we can expect rental rates to likely decline in line with mortgage rates.
According to Bordo, there is evidence that a downturn has already begun.
"The good news is that there is some relief for tenants on the horizon. Despite the massive year-over-year increase, August saw only a 0.5% (or $10) increase in the median asking rent. This is important, as we would normally expect rents to increase by 1% as rents approach their seasonal peak in early fall. I expect this slowdown to continue.
However, other forces at play may put downward pressure on rental rates.
Will rental prices go down next year?
Mortgage rates are currently moving at surprisingly high levels. Just this week, Freddie Mac reported that the 30-year fixed rate mortgage had hit 6.29%, almost triple the rate of 2.88% recorded just a year and so ago. the level reached during the 2008 housing crisis. While it might be easy to look at high mortgage rates and assume that a downturn is inevitable, it's more complicated than that.
Mortgage rates technically operate independently of things like interest rates and the federal funds rate. However, they frequently move with each other. This is because mortgage rates tend to track 10-year Treasury yields, which are heavily influenced by interest rate expectations. The 10-year is currently operating at its highest level since 2011. And with two more potential rate hikes on the way to the remaining Federal Reserve Open Market Committee (FOMC) meetings, borrowing rates may well have still room to grow.
As households continue to favor renting over buying, rental rates are unlikely to drop. As long as mortgage lending remains high, households are unlikely to return to buying homes. And as long as interest rates continue to rise (thereby driving up Treasury yields), mortgage rates are unlikely to come down significantly. It's ugly, complicated and increasingly uncertain. But it remains the most logical chain of events needed for rental rates to return to normal.
If the economy slows more drastically over the next few months, the Fed could back off from its hawkish agenda. If a Fed-induced recession turns out to be a bit more than the central bank bargained for, it might even choose to cut interest rates sometime next year or in 2024. This, thanks to the aforementioned sequence of events, would lower rental rates. But, ultimately, it's speculative. Rental rates are likely on time, and time alone.
As of the date of publication, Shrey Dua does not hold (either directly or indirectly) any position in the securities mentioned in this article. The opinions expressed in this article are those of the author, subject to InvestorPlace.com publishing guidelines.
With degrees in economics and journalism, Shrey Dua draws on his extensive background in media and reporting to write knowledgeable pieces covering everything from financial regulation and the electric vehicle industry to the housing market and the Monetary Policy. Shrey's articles have appeared in Morning Brew, Real Clear Markets, Downline Podcast, and more.